What is My Purpose?
If this isn't the million dollar question, I don't know what is! I really wish I knew what I was going to do with my life, and what I could do to get the most out of the people around me first, and what's going to make me a better person second. I can't wait to find out what that is!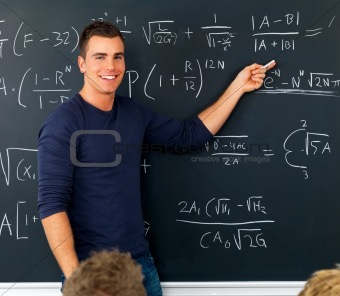 I believe my purpose right now is to be a good role model young children that observe me and to create as many friendships with my fellow classmates as possible. John Katz summed friendship up the best. He said, "I think if I've learned anything about friendship, it's to hang in, stay connected, fight for them, and let them fight for you. Don't walk away, don't be distracted, don't be too busy or tired, don't take them for granted. Friends are part of the glue that holds life and faith together. Powerful stuff." That quote is amazing to me and really hits home with me. If everyone just took a step back and just thought about what really matters in life and who the people you want to be with you for the rest of your life, I really think we would understand how important the interactions we make today and tomorrow and forever really are!
What I plan to do right now is to graduate from Aurora High School this May, have a wonderful summer, and go off to college. I plan to attend the University of Nebraska at Lincoln, where I want to major in Pre-Education. My ultimate goal is to teach elementary students. I absolutely love kids and I can see myself spending the rest of my life helping those kids to develop in to successful adults. I got this ambition and passion about six years ago, when God brought in to this world my beautiful baby sister, Reagan. Although she can get on my nerves and be annoying, I love her to death and I feel so much joy when I teach her something new and when I see her develop her skills! I really hope when I get to college I do not slack. I want to uphold a solid GPA and create a solid resume for later in life when I plan to get a job. If I had the chance to come back to Aurora and teach, I would accept the offer in a heartbeat! I love the community I live in and the people I'm surrounded with. I would like to start a family in this town and raise my children to be respectful and to have wonderful morals, what this town is about. To go along with getting my teacher's certificate, I want to get a coaching endorsement. I want to coach high school football, also. I would like to expand my development of kids beyond the 3:30 bell and I believe the best way to do that is to coach football. A few of the most influential people in my life are Coach Huebert and my dad, Coach Ashby. Both are football coaches and both impact my life greatly. They have taught me lessons that I will take with me the rest of my life. They have taught me to be respectful and grateful to the things around me and they have taught me that you can never work hard enough, and that good work ethic can go a long ways.
Another thing that I would enjoy would be to be a father. The most beautiful thing in the world is the gift of life. Kids are awesome and hilarious and sweet! I love spending time with little kids and I think the most awesome thing in the world is to see a part of me in a kid. I am definitely not ready to be a father yet, and not for awhile but I do think it is part of my purpose, and frankly I think it should be everyone's purpose! I want to get married around the age of 25 and to raise a family in a family-oriented community. I want to be able to support my family. I would also like to be a very active member in my community, whether that be a public official or however else, but I want to give back to the community that has given so much to me! I absolutely can not wait to find out what my purpose actually is and how I can help others the most!